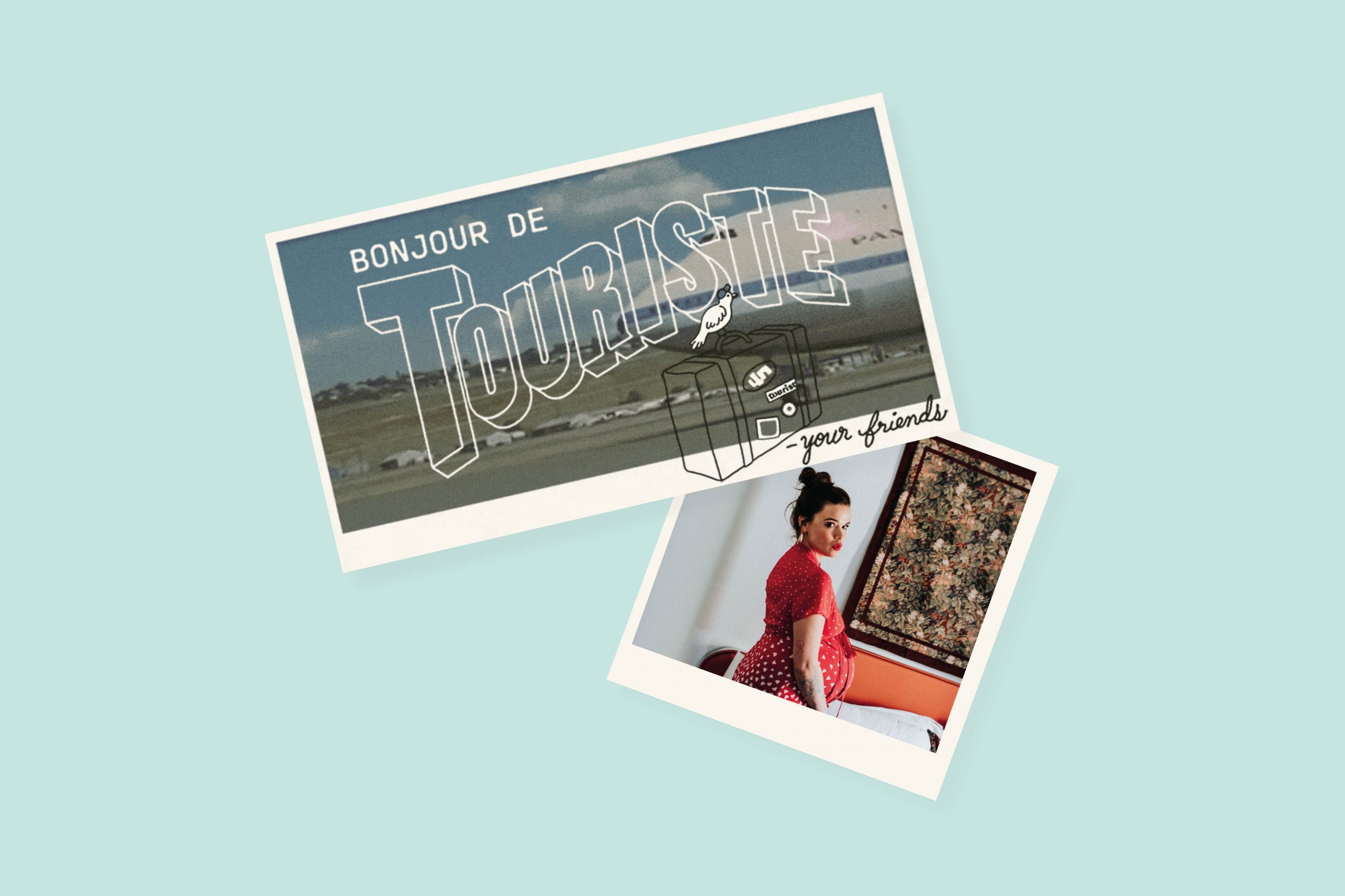 A Postcard from Lisa Gachet
At Touriste we love receiving postcards, so we asked our favorite globetrotters to write to us…
We are happy to share this monthly pleasure with you ! 
From "my maternity leave"
A little about myself …
I'm Lisa Gachet, founder of Make My Lemonade, I'm almost 35 and I travel a lot in my head, I like to tell stories and invent strong coloured universes through the photo shoots of my collections! I like to call them my immobile journeys.
I am writing to you from …
I am sending this postcard from my maternity leave where I am patiently waiting for the arrival of my little boy… I am in a country that I don't particularly like called immobility and patience.
My Tourist moment …
I am a tourist who loves to discover new places with childlike eyes and I am most excited by the light and colours of new destinations. I love travelling in a van (very root) but I also enjoy small, well decorated hotels.
My upcoming night at the hotel …
I hope to find a moment to test the beautiful Hôtel Beauregard! I am a huge fan of Chloé Nègre's work…
The travel of my dreams …
My dream trip?! I have so many all over South America but I would love to get away for a long time, and in the near future I would really enjoy going to Japan!
In my suitcase …
My suitcase is never bigger than a carry-on suitcase, whether I'm going for 3 days or 15, because in the end I always end up in jean shorts / brassiere / flowing, open shirt, and I bring out a beautiful Make My Lemonade dress and a pair of over-the-top but terribly comfortable mules. This is my holiday uniform.
My favourite tourist song …
My tourist song is any song from the 70's / 80's of the Italian variety. But I would say: La prima estate by Erlend Øye.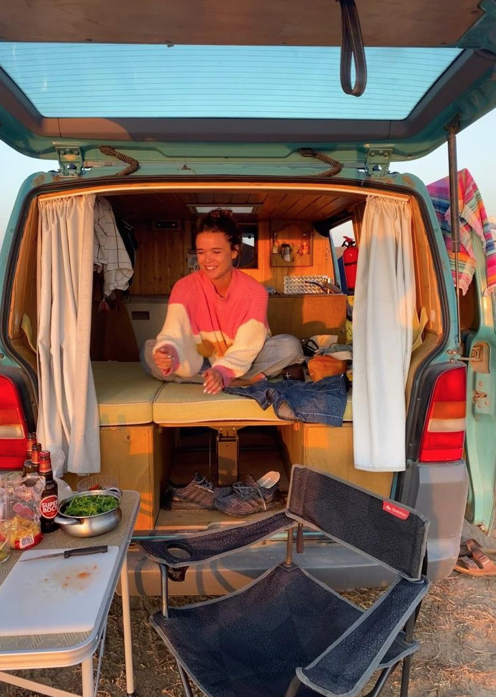 First Travel Memory
My first travel memory is my first trip abroad at the age of 6, to Florida Disney World in Orlando on the shoulders of my older brother, dressed as Minie Mouse.
Regards,
Lisa Gachet