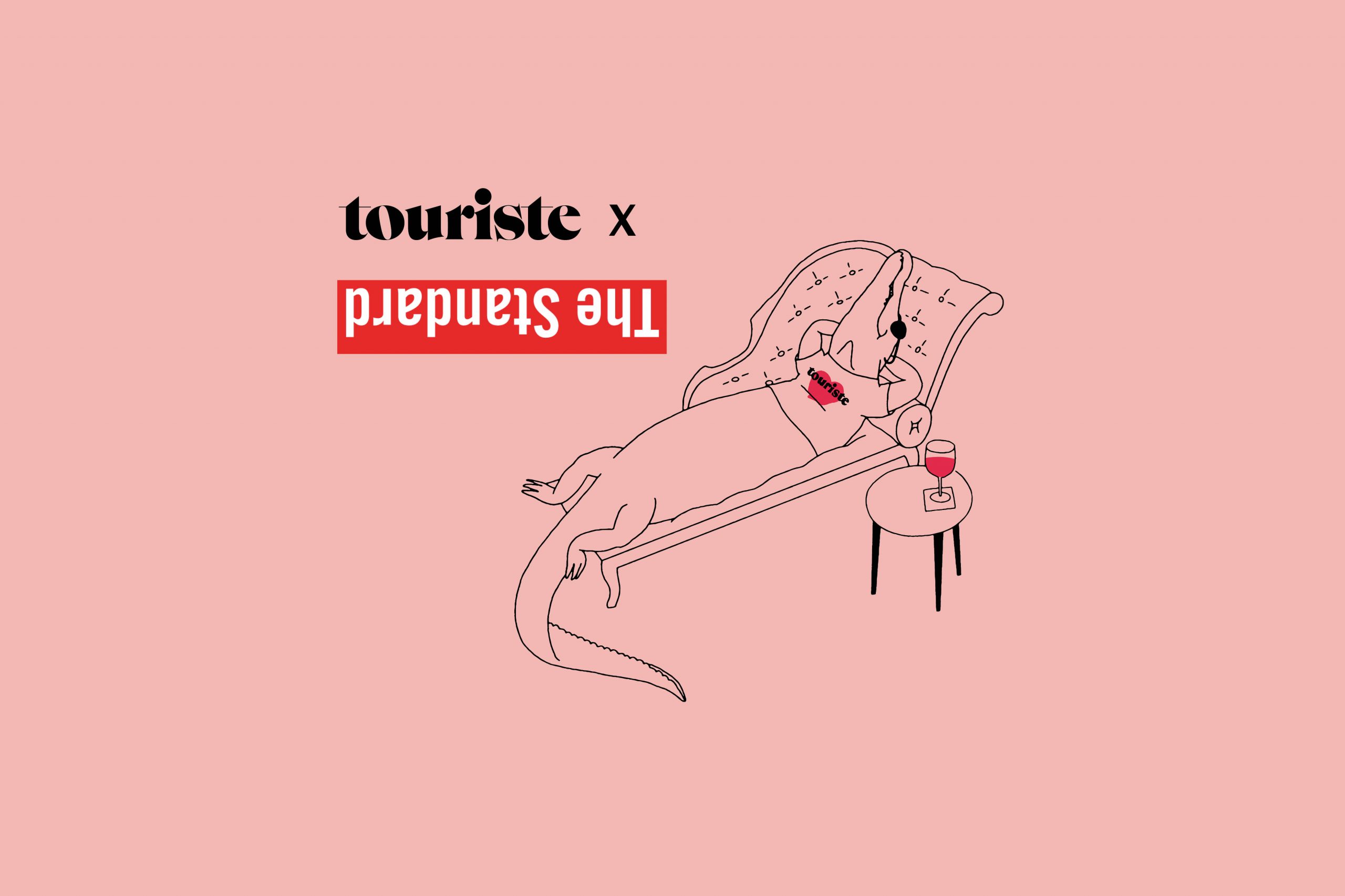 Touriste X The Standard Hotels
Touriste and The Standard Hotels team up to make you travel around the world. 
A mutual philosophy
Being a tourist or welcoming one is a philosophy, a vision of travel that is both light and refined, fun and caring, and focused on oneself as well as others that Touriste is sharing with The Standard. Both groups have therefore mutually agreed to offer to their respective customers new hospitality adventures. New York City, Miami Beach, Ibiza, Bangkok… Touriste aims to make its clients travel, while The Standard offers its clients to include Paris as a destination on their European Tour.
Being treated as a member of the family upon arrival at the hotel… isn't it the height of the luxury? Therefore Touriste and The Standard guests checking into any of the two hotel group's properties get a 25% discount and a highly VIP welcome.
Cutting-edge design and unwavering character
New York City, Miami Beach, London, Ibiza, Maldives, Bangkok, Hua Hin… The Standard collection includes luxury boutique hotels known for their cutting edge design and unwavering character.
Touriste is a French hotel group which has no other ambition than welcoming travellers, tourists, in the best environment imaginable, in order to offer them the greatest experience.
Attention to detail, personalized service, curated decor… the partnership only guarantees a flawless experience for travelers, no matter where they are in the world.