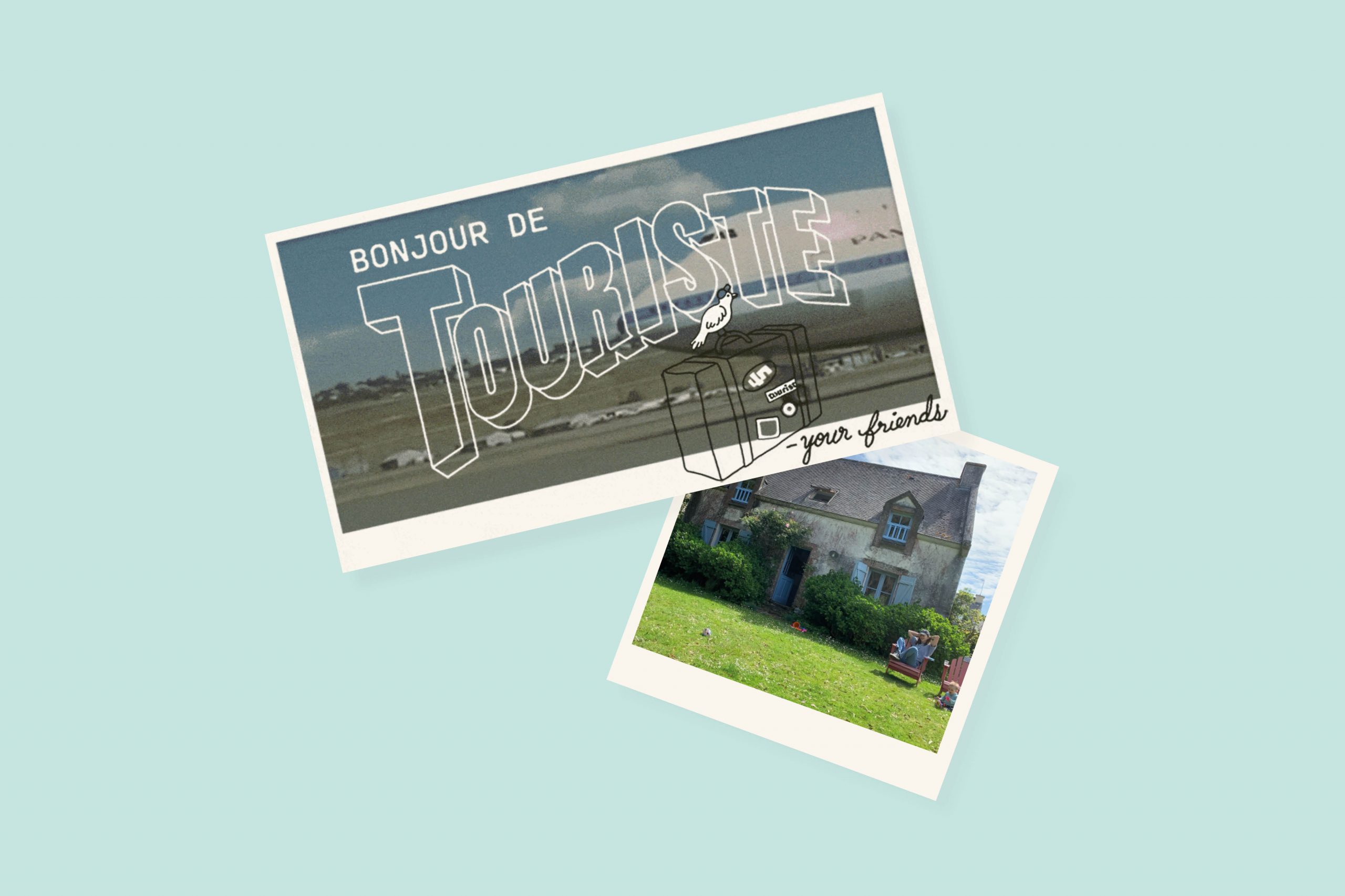 A Postcard from Mathilde Cabanas
At Touriste we love receiving postcards, so we asked our favorite globetrotters to write to us…
We are happy to share this monthly pleasure with you ! 
From Morbihan
A little about myself …
My name is Mathilde, I am the founder and artistic director of the brand Mathilde Cabanas.
I am fortunate to have 4 very nice children. I live in Nantes in a wooden house, like in the "Three Little Pigs" but stronger. I love pasta alle vongole, singing off-key and falsely in my car, and the color red.
I am writing to you from …
From Île-aux-Moines island in the Morbihan Bay, my father has a house there. We had nothing planned for the school holidays so a small stay in our fisherman's hut away from everything is perfect to disconnect.
Over there no car just bikes and a cart to put the children. We fish, we play cards, and we wear the same clothes every day.
My Tourist moment …
In fact, like many tourists, I love to go where there are no tourists. To really feel like a local. I avoid crowded beaches and prefer small coves that are difficult to access. Nothing makes me more nervous than sightseeing or endless queues in front of museums or restaurants. It messes me up.
For example, I hated the Sixtine Chapel. The obstacle course to get to the Michelangelo's painting and the crowded bus ride turned me off. Once I arrived, I just wanted to go back. I greatly preferred to visit the little churches of Rome lost in the corner of a street. Or just eat pasta in the local trattoria.
A souvenir I always bring back …
SIEMPRE olive oil ! Because lately the trips are mostly to the Mediterranean. From Morocco, carpets. Cans from Portugal and frequently tableware. I cherish the objects brought back from a travel. They have more value to me.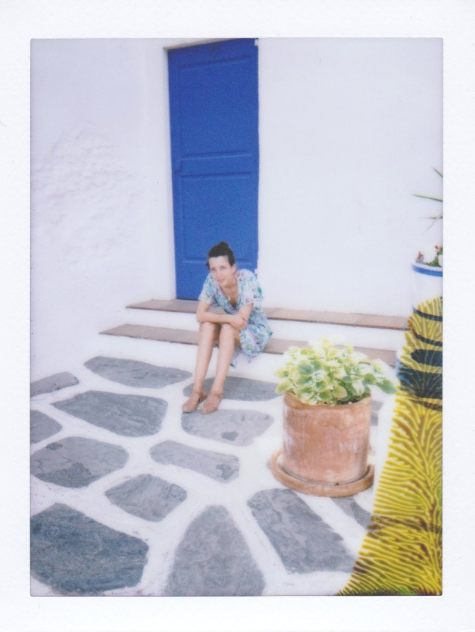 A Short Story
I got married in the hotel of my dreams on the Costa Brava, a place dear to my heart for as long as I can remember. We stayed there with my boyfriend and I fell in love with this unique place.
It is one of the first hotels on the Costa Brava, dating from 1907. As there were archaeological findings just next door, it is one of the only places on the sea preserved and where the coast is not concreted. So when we decided to get married, it was obvious that it would be there.
We privatized the hotel for the evening, all our loved ones came. It was like having a huge house with all our family and friends gathered. With the sea and the sun in addition, the dream! Every year we go back there, it became our place.
Bisou,
Mathilde Cabanas