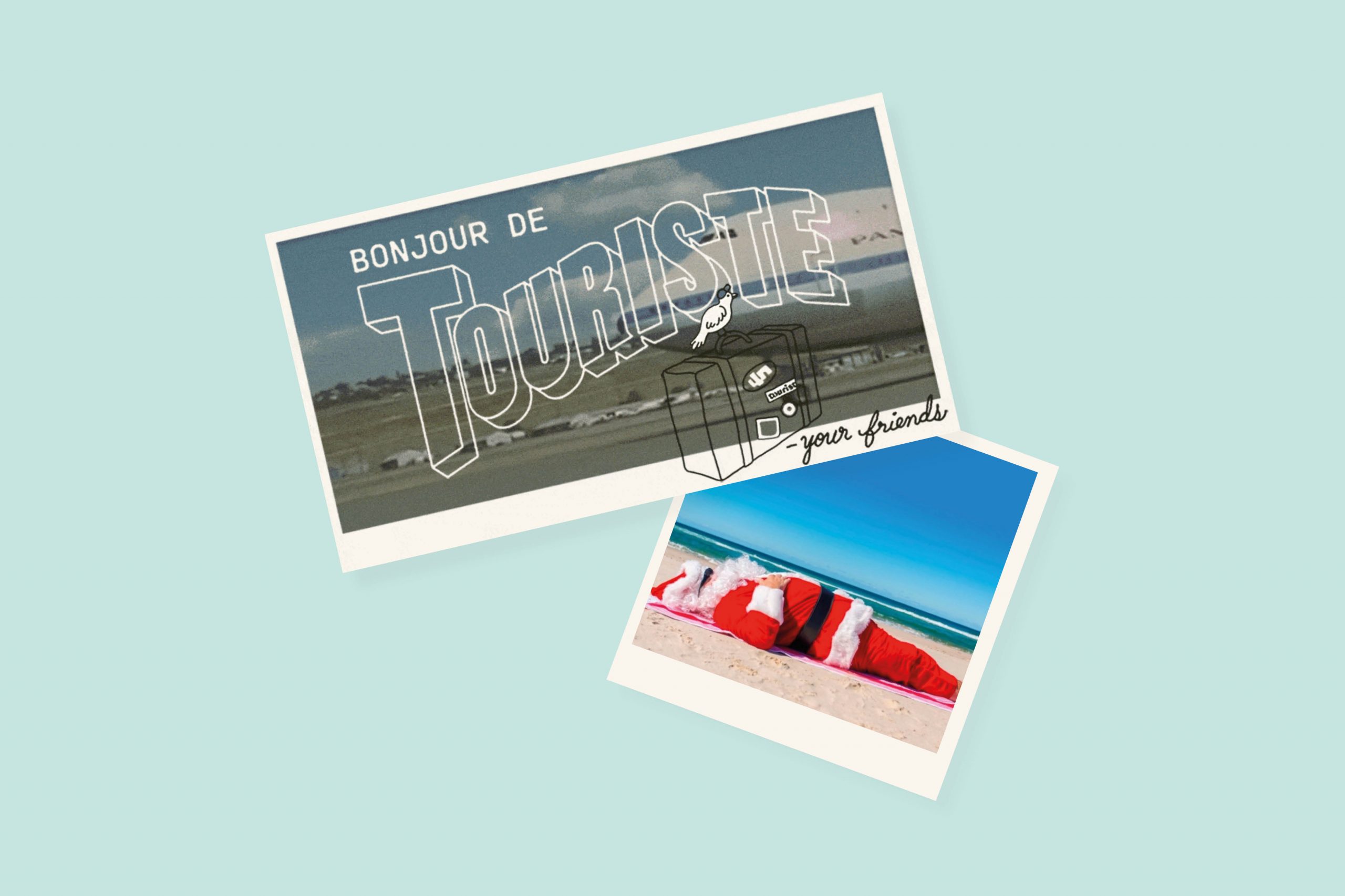 A Postcard from Santa Claus
At Touriste we love receiving postcards, so we asked our favorite globetrotters to write to us…
We are happy to share this monthly pleasure with you ! 
From Mauritius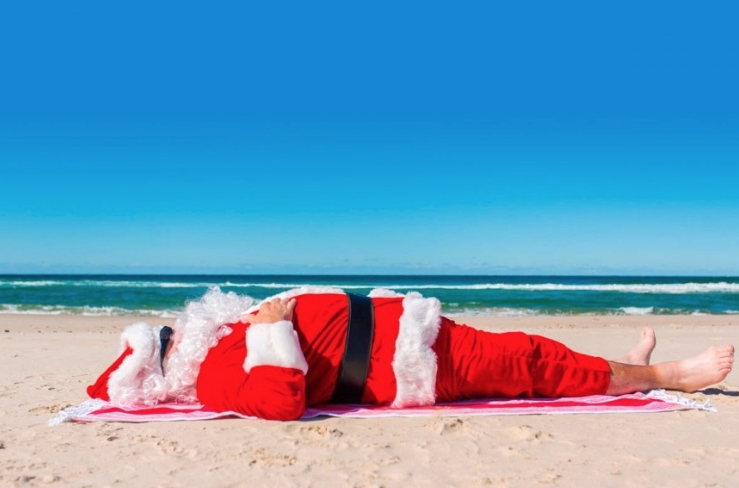 A little about myself …
I am Père Noël, Babbo Natale, Father Christmas, Joulupukki, Weihnachtsmann … in short I am Santa Claus. I work one day a year, but in reality … Mother Christmas does everything!
I am writing to you from …
I am writing to you from Mauritius, a pearl in the Indian Ocean. Palm trees and golden sand are the order of the day. Ideal to recharge one's batteries before embarking on my grand tour!
My Tourist moment …
I travel around the world in one night but the rest of the year I like to travel with my wife. We've been to a lot of hotels incognito … we even have an insta account :  @travelwithsanta.
A souvenir I always bring back …
Mother Christmas tends to steal ashtrays wherever she goes. We have a very nice collection at home. I don't bring anything back, I'm already very charged.
In my suitcase …
Thousands of gifts but I always save a little space for a swimming costume and sun cream!
My favourite tourist song …
George Michael for ever … Last Christmas.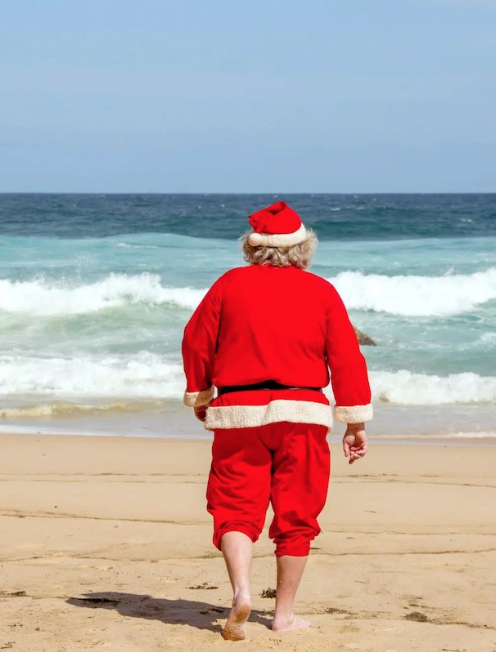 A Short Story
I have plenty of stories but I won't tell you about it. Many of you think I don't exist… I always laugh at that, I don't want to upset them.
Regards,
Santa Claus.