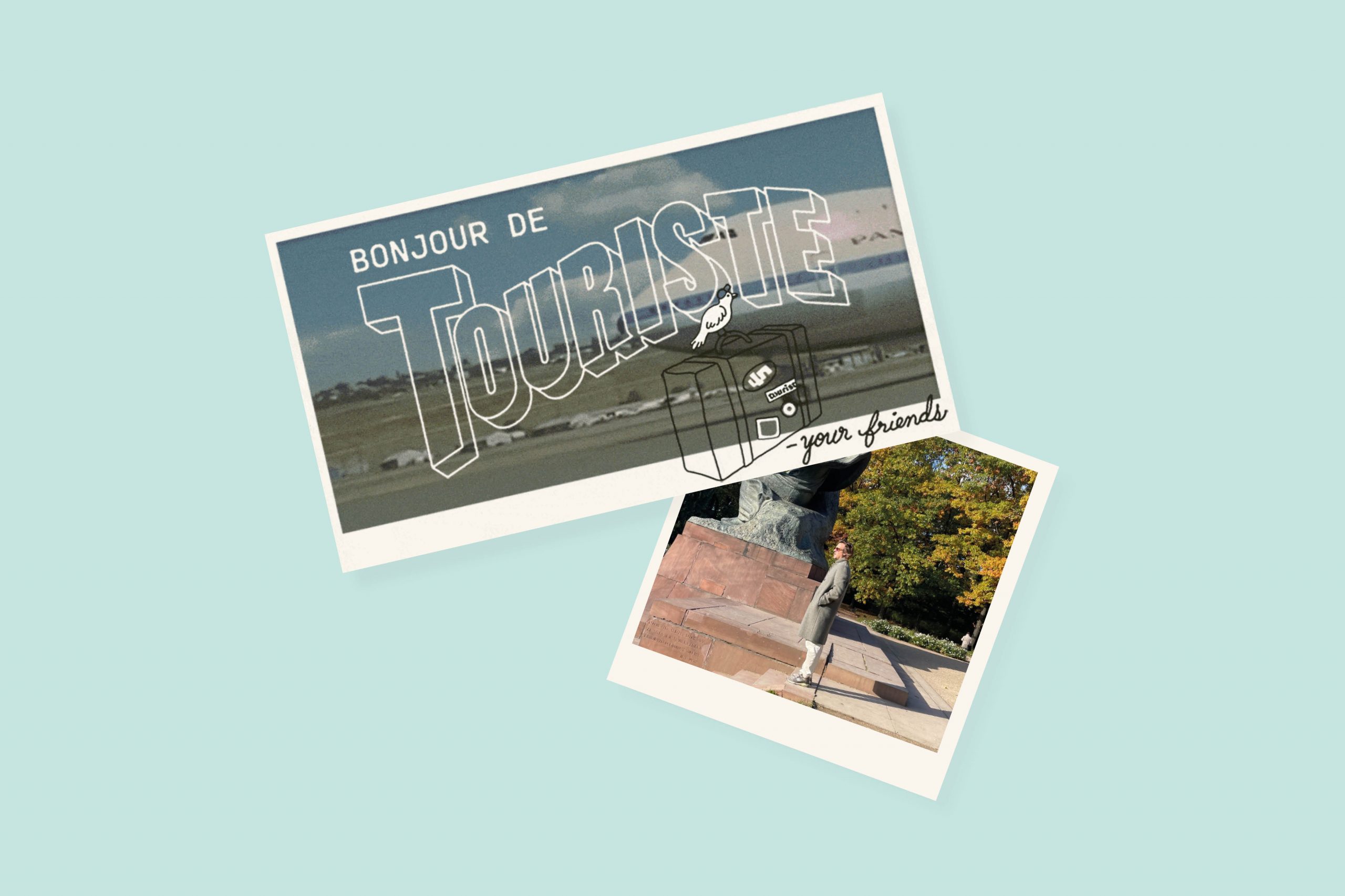 A Postcard from Vassili Verrecchia
At Touriste we love receiving postcards, so we asked our favorite globetrotters to write to us…
We are happy to share this monthly pleasure with you ! 
From a flight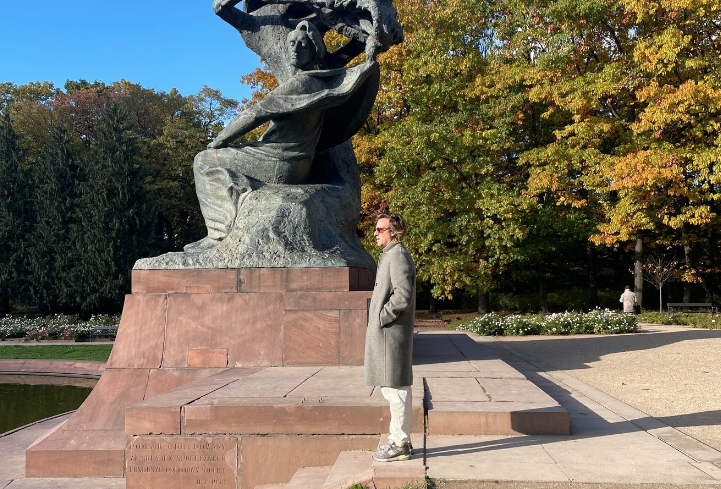 A little about myself …
Vassili Verrecchia, father of 2 little shells Andrea & Alma.
Co-founder of V&P (Verrecchia and Partners), strategic and creative Director working with Apple for almost fifteen years. Passionate about music.
Determined to stay surrounded by people from all over the world who inspire me.
I am writing to you from …
I often write in flight.
I have just taken off from Warsaw where I spent 48 hours speaking at a summit on the fashion industry, its environmental and social issues and the value crisis its going through.
I discovered remarkable hospitality, resilience, ambition and an extraordinary park, Łazienki Krówlewskie, sublimated by a big blue sky, its peacocks and the autumn colours.
My Tourist moment …
The one who always travels with music – the one who walks a lot, who is curious and likes to meet those who welcome me.
My upcoming night at the hotel …
At the edge of the Aegean Sea to extend the summer with family and friends.
The travel of my dreams …
The one I have not been able to get enough of for over 20 years – Japan. The destination I missed the most during the pandemic.
I can't wait to go back, to find my friends and habits, to walk the streets of Aoyama and Naka Meguro.
In my suitcase …
Pouches in large numbers. A bathing suit and tennis shorts, always.
Order.
My favourite tourist song …
Lindsey Buckingham Trouble – especially after writing it on a coaster in my favourite bar in Tokyo, handing it to my host in a crisp white shirt behind his vinyl turntable – accompanied by a glass of Suntory and its giant ice cubes.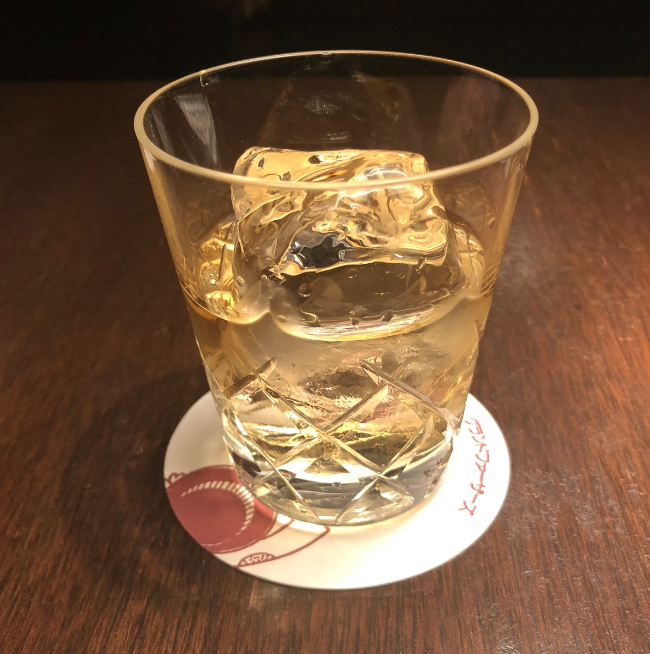 First Travel Memory
A family road trip to Texas where we had just moved to live in the early 80's. The desert, my Nono bear, the comfort of a navy blue Cadillac, Dad's curiosity, the tenderness of my elders, Julie and Timothée.
Regards,
Vassili Verrecchia